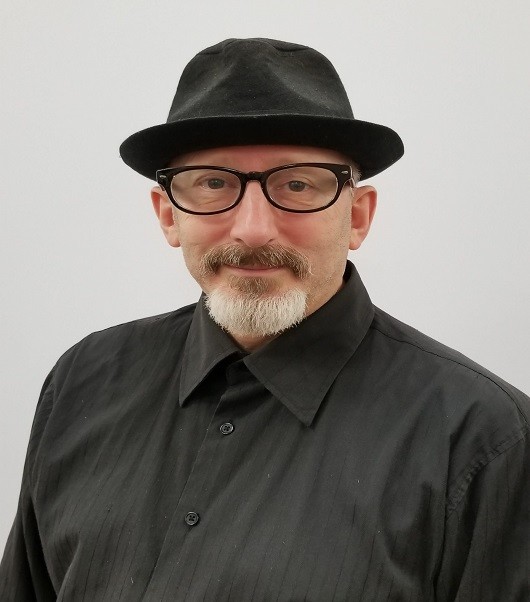 Welcome to Salon Cirillo
We offer free consultations for all hair services & are more than happy to accommodate your schedule. Our online booking system will allow you to book your appointment instantly!
We believe in creating hairstyles that are modern and fashionable, with a world of possibilities. Innovative hairstyles are cut with a strong technical base to give a textured personalized look by our advanced cutting techniques.
We offer free consultations for all hair services. As a courtesy to our other clients, please notify us 24 hrs in advance if you are unable to keep your appointment.
Part of the Salon Cirillo  culture is a level system which we have implemented. Each team member at Salon Cirillo has attained a certain level of accomplishment. Each level is determined by a strict set of performance-based criteria. Therefore, prices vary based on the service provider's level. As a guest, you will be able to choose a service provider that meets your quality service and at a price that meets your approval.At the heart of our level system, is our associate training program. We work with young or "new to our industry" licensed professionals who desire an advanced level of training before starting their career in the beauty industry. Each associate works with an accomplished educator in the salon to learn customer service skills, business building skills and advanced hair cutting,
Each associate works with an accomplished educator in the salon to learn customer service skills, business building skills and advanced hair cutting, colouring and styling techniques. After successfully completing the nine-month program, the associate graduates to a level 1 service provider. As the service provider grows, demand on their time, experience, education, abilities and performance increases.
As they meet and exceed the criteria for each level, each service provider is elevated along their career path to success.
At the top levels, the service provider has come full circle when they become an educator. As an educator they are able to "give back" by sharing the wisdom, experience and knowledge they have learned along their own journey. At this level, the service provider's associate may apply colour or blow dry your hair.
Haircuts & Styles: All our hair services include a shampoo chosen for your hair type and a  relaxing scalp and neck massage to rid you of your days stresses.

Women's Haircut / Style
 36 – 67
Men's Haircut
31 – 51
Child's Haircut(Under 12)
 21 – 51
Beard Trim
10
Bang Trim
 10
Special Occasion Updos(consultation suggested) Please arrive with your hair shampooed and dried for this appointment
 65-85+
Shampoo and  Blow Out
 35 short hair- 45 Long hair Straightening or curling incur extra charge.
Conditioning Treatment to restore protein, moisture and shine to your hair
 25
Deva Inspired Cut For Curly Hair
Curls are shaped in their natural state and treated with maximum hydration by using the Deva 3 step system. Cleanse, hydrate and define. Curls are styled dry. Includes styling tips and proper product usage.
 65 -75
Deva 3 Step Styling
Cleanse, Hydrate and Define.Curls are treaqted with maximum hydration with DevaCurl Nopoo or Lowpoo Cleanser then hydrated with One Condition and /or Heaven In Hair deep conditioning. Then defined with one of Deva Curl hydrating styling products.
 25-55
Deva Pintura Highlites
A technique designed to show off curl definition with strategically placed highlites.
Full head 195+
Half head 130+
Hair Extensions, Weaves and Cornrows
by consultation only
Colours: Please note we do not quote specific prices over the telephone. A proper consultation with our stylists is recommended.

Regrowth Colour only. Not Including Highlites

 

Colour Correction

 60 – 90

 

by consultation only

Overlays & Add On Colour
 40
Full Head Foils
 135 – 165
Partial Head Foils
 85 – 115
Cap Highlights
85 – 115
Men's Camo Colour
 45

Make Up

Not available at this time
Perms

Full Perm. Does not include cut/style
 65 – 95
Keratin Smoothing Treatment
 200+ depending on length. Consultation required before booking.
Design Waves / per hour
 195+
Prices and menu items subject to change without notice.
For any other hair services not mentioned please call for consultation.
Here are a few guidelines to help make sure your experience with us is the best it can be.
Please arrive with enough time to settle in and begin to relax and restore
Children – As parents, grandparents, aunts, and uncles, we understand that childcare is not always available, so if you must bring children  please be sure to have them supervised at all times. There are hot and sharp tools throughout the salon that can cause serious injury, and so therefore we ask that children be supervised and remain in our waiting area only. Many of our guests have arranged child care to have a relaxing experience at our salon, we encourage parents/guardians to leave and reschedule appointments if children are disruptive, and not able to adapt for the other guests experience.
 
Cancellation Policy – We recognize that everyone's time is valuable therefore we greatly appreciate a 24 hour cancellation notice. Failure to do so, may result in future NON_REFUNDABLE deposits to reserve appointments.  Deposit & Cancellation Policy:When you book an appointment with Salon Cirillo, unlike other salons, we set that time and stylist aside just for you.If you cancel with late notice or simply do not show up at all, it inconveniences the many other clients that have been turned away because we were fully booked.We require a minimum of 24hrs notice if you wish to cancel or re-schedule your appointment.In order to secure your appointment, we require a 50% deposit to be paid at the time of booking.The deposit may be paid by Credit Card over the phone or Credit Card, or Cash in the salon and is held against your booking as a credit towards that appointment.

 If a cancellation is made with more than 24 hours notice, the deposit is refunded or forwarded to the new appointment time.
 If a cancellation is made with less than 24 hours notice, the deposit is forfeited as a late cancellation fee.
If you simply do not show up to a booked appointment, the deposit is forfeited as a no-show fee and you may not make any future appointments without payment in FULL at the time of booking.
If a booking is held with a Gift Voucher, Mini Membership or Gift Card and has a late cancellation, 50% of the Gift Voucher value is forfeited.
In the case of a Gift Voucher, Mini Membership or Gift Card no-show, 100% is forfeited.

Promotional Gift Vouchers or Promotional Gift Cards may not be used for a deposit.
 Clients who provide less than 24 hours notice are welcome to send someone else in their place to have the booked service(s) to avoid losing their deposit.

We, in turn, will reduce your appointment cost by $20 if we need to cancel your appointment with less than 24hrs notice (due to staff illness etc) – After all, it's only fair that we do for you what we ask you to do for us!

We hope you understand and respect our deposit and cancellation policy.

 

Product Return – Salon Cirillo products are  100% guaranteed, so if you are unhappy with the product you have purchased, (as long as it 3/4 full)  you may return it for an exchange or refund with your receipt. Due to hygiene and out of our hands' company policies brushes and hair tools cannot be returned unless of a manufacturer defect.
We accept cash, visa, master card, and debit. No cash refunds on gift cards or Mini Memberships. You may use the value of the gift card toward any service or product at Salon Cirillo. Mini Memberships and promotional gift cards can be used for services only.
Promotional Gift Certificates – If you have won, or been given a promotional gift card, please be sure to book with the service provider who is listed on the certificate, and use by the expiration date. There is no cash value for these promotional gift cards, also we have a limit of one per guest.
Prices subject to change, prices of services are based on service providers experience and demand on their time. All services are guaranteed with the use of our recommended professional products.