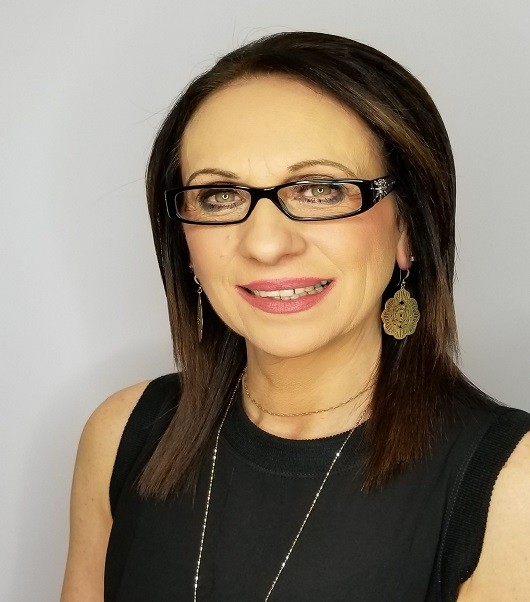 Adriana is the friendly face you see when you first walk into Salon Cirillo .
Adriana is customer service driven and it shows. She keeps all of us on our toes. Dirty shelves and unswept floors are Adriana's pet peeves so you will see her cleaning whenever she is not busy helping clients and helping the Team any way she can.
 Our vision has been to create a salon where you feel pampered, yet comforted and at home. We treat you like family, with a genuine interest in life and in celebrating your milestones, all the while providing a professional approach. We truly listen to your needs and help you to look your best with great products to help you manage your style. It is important to  Adriana that your entire experience with Salon Cirillo is an uplifting one where you walk out feeling pampered and good about yourself. Our stylists are continually updating their skills and work together to provide you with an atmosphere that is friendly, supportive, nurturing, classy and inviting. It is our deepest honor to serve you.